If there was a Free Gas Station in Flagstaff….but ONLY for a specific brand of car….would you buy that car?
What about Free Electricity for a Tesla?  I give you the 8 Reasons Flagstaff AZ residents should be buying up Tesla's faster than a dog snaps up piece of dropped steak:
1) Did you know there's a Tesla SuperCharger (Free Fuel) in Flagstaff?
How lucky are you? The Tesla SuperCharger (the red dot on the map below) is a FREE fuel source for you. Yes, it's an expensive car that not everyone can afford. But if you already drive a BMW, Mercedes, Tahoe or any car over $50,000 you should really consider a Tesla. This 100% electric car means you are no longer contributing to local pollution. No longer sending your $ to the Middle East every time you fill up the tank.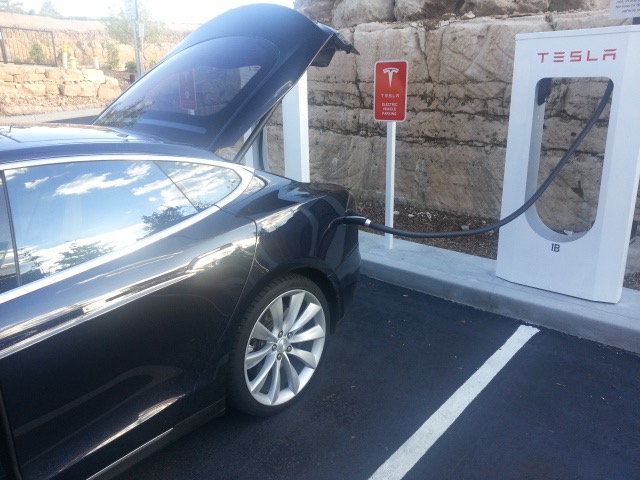 2) Yes, you have Free access to a SuperCharger. But what's even better?
Charging up your Tesla in your own garage. Imagine waking up every morning with a full 250 mile range. It's as easy as plugging in your cell phone every night. Takes about 5 seconds. Costs about $7 if you actually used all 250 the day before. With gas, that would cost at least $25 assuming a 20Mpg car and cheap $2 gas.
You may need to install a 50Amp plug in your garage. This is a one time cost and can range from $100 to $1000+ depending on how much custom work needs to be done. Mine cost $335.
Of course, if you have solar panels installed, you can run your car entirely on sunshine.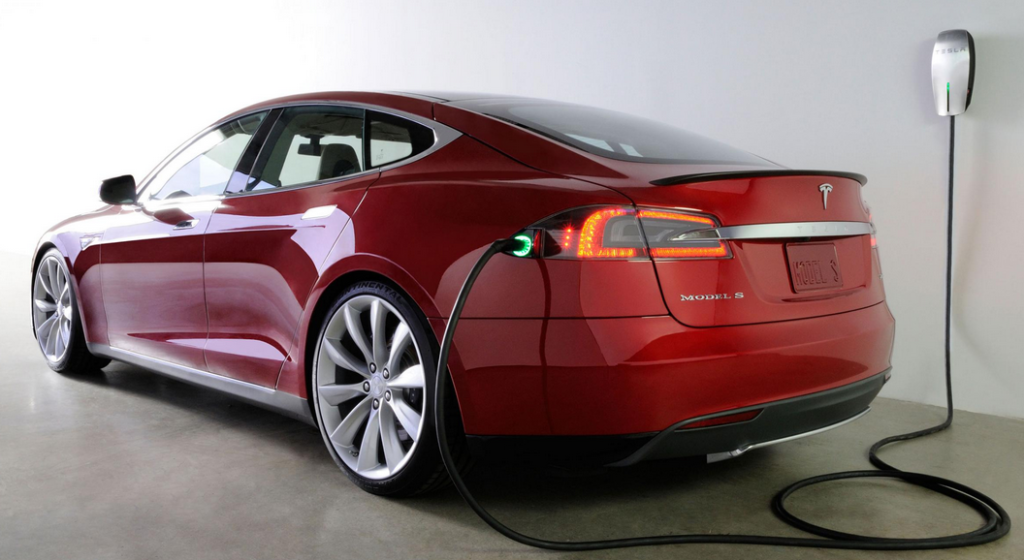 3) You get a $7500 Federal Tax Credit when you buy a new Tesla online. 
That's right, the $7500 Tax credit effectively lowers the cost of a Tesla for you.
4) Tesla is the safest car on the road. Period.
The Tesla Model S has the highest safety rating of any car ever tested.  Why is this? Two main reasons: One, since there is no massive metal engine that can be smashed into the cockpit (and your defenseless body), that space is now a crumple zone to absorb the impact of a collision. Two, since the large battery runs across the entire bottom of the car, it makes it extremely strong. It also has an extremely low center of gravity, so it's almost impossible to flip.  Isn't your family worth protecting?
5) AutoPilot – Even more safety & convenience features.
Tesla now has the technology to drive itself – if you choose.  Even without this, it has many safety features such as side collision avoidance & adaptive cruise control.  Hate parallel parking? No problem, the Tesla will do this for you as well. Look ma, no hands!
6) A Tesla can replace an SUV in terms of practicality. 
I went from a Ford Explorer and soon found the 4 door, 5 passenger Tesla had as much cargo room as my old SUV. You can fold the seats down and have enough room to carry a bike, a huge flatscreen TV, or even a full size mattress to sleep in the car!  Try that in a Porsche, or 7 series BMW.
7) Think a Tesla isn't tough enough for the Flagstaff winters?
Think again. Tesla is the number 1 selling vehicle in Norway, and has been for several years. This was before their 4WD version was even available. Obviously, this car performs great in long, cold winters.
8) Want to get $1000 Off a New Tesla?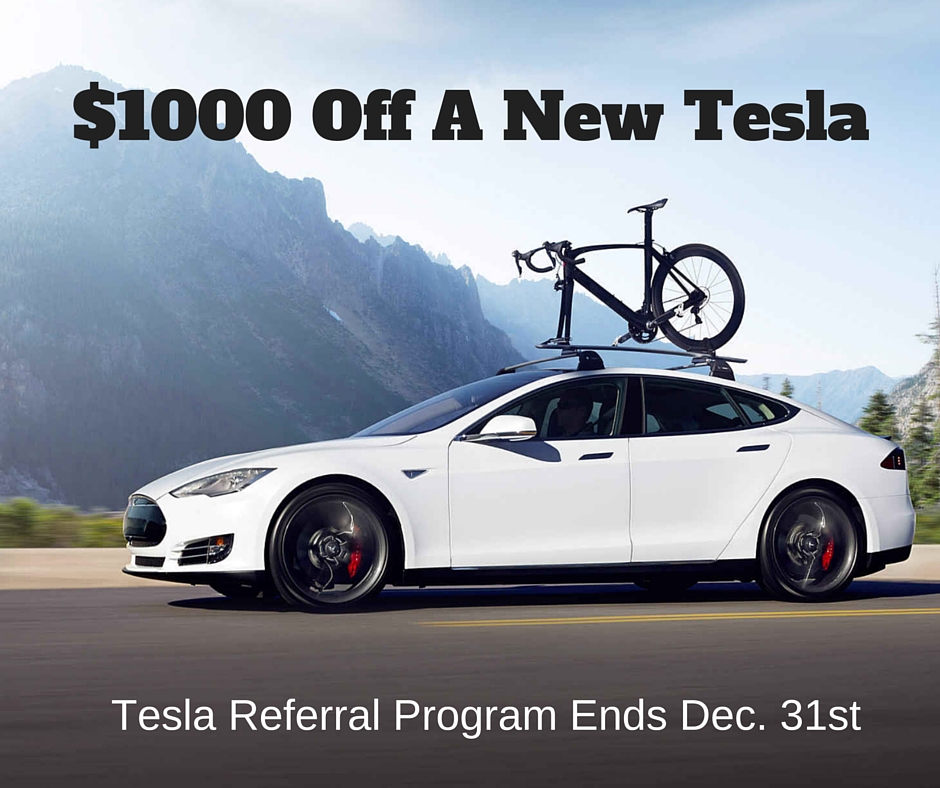 Simply use this link:  TeslaRenter.com/Save  to get $1000 off your new car.  Yes, that's right you actually order this car ONLINE.  Tesla does everything differently…for the better. No haggling with a car dealership who's trying to rip you off at every chance.
Have any questions about owning or buying a Tesla?  Contact me here.