I'm now offering Tesla Model S Rentals in Phoenix,  Scottsdale, Tempe and Valley Wide. And I know you want the amazing Model X as well…so scroll down to see the newest addition!
But first, the original Tesla Model S Rental. It isn't a bottom of the barrel Tesla, this Midnight Blue Tesla Model S is fully loaded with:
Panoramic Sunroof
P85 Performance Package – 416 HP and 0 – 60 in 4 seconds
85kWh Battery with a 250 mile range per charge
Premium Sound Package with always on Internet Music
19″ Cyclone Wheels
Premium Interior LED lighting
Tan Leather Interior
Tech Package – including many options for the 17″ center console monitor
Smart Air Suspension
See my Arizona Tesla Model S Rental on Turo: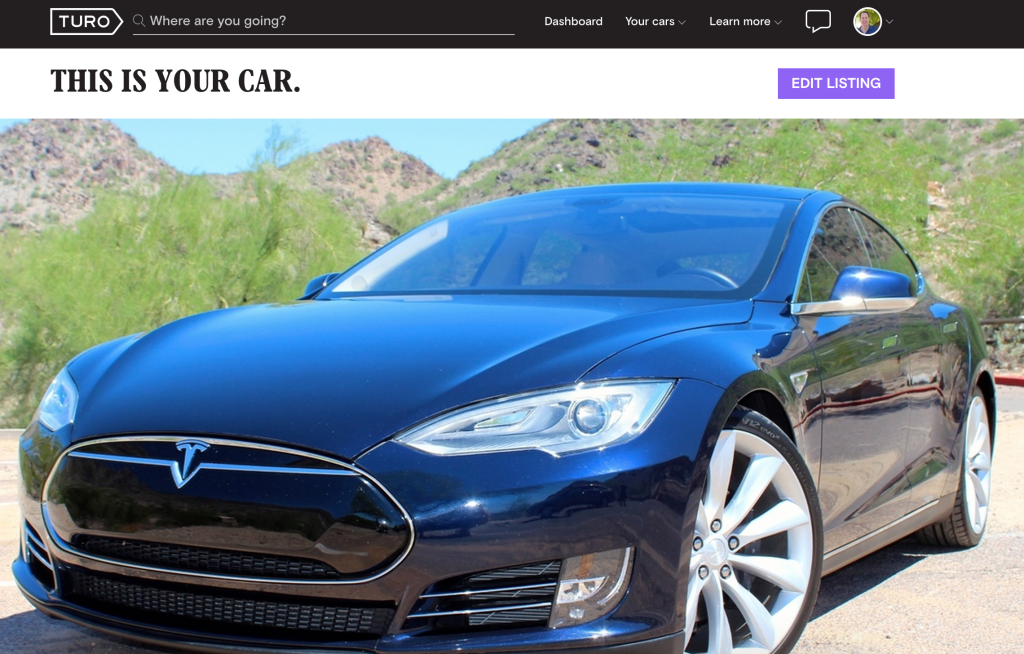 Finally, you can rent a Tesla Model S in Phoenix, Scottsdale, Tempe, Glendale, Chandler, Mesa or Paradise Valley Arizona. Why pay $500 a day at a traditional car rental business when you can rent from a local owner for half the price?
And now… The 2017 Tesla Model X for rent in Phoenix & Scottsdale AZ
90kWh Battery with 260 Miles of Range
4 Wheel Drive and 0 – 60 in 4.8 Seconds
22″ Turbine Wheels
Bright White Interior with Carbon Fiber Accents
Smart Air Suspension
AutoPilot 2
Huge Helicopter like Windshield
5 Seat Configuration with massive cargo space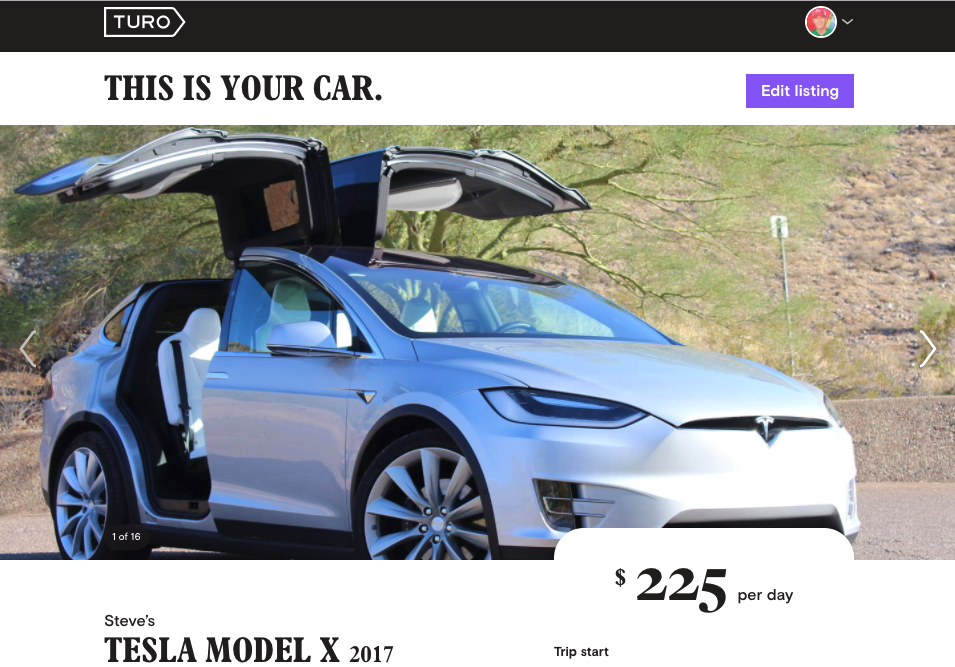 Tesla Rental Trip Ideas: 
There are several reasons people commonly rent my Teslas.  Some get one for a special event, like a birthday surprise or even a wedding chariot. I've had several people rent them for a date night with their special someone. Sometimes it's an out of state Tesla owner who can't bear the thought of driving anything else while on vacation in Arizona.
However, the number one reason people rent my Tesla are those who are interesting in buying a Tesla and want an extended test drive.  They want to fully experience the car before buying since it's a bit different than your normal gas guzzler.
The one thing you won't likely get to experience while renting is one of the main benefits of an electric car: Waking up with a full battery every morning.  That's why I highly recommend staying at a place that offers a Tesla Charger.
One of my favorite Arizona road trips is to Flagstaff. Why?  It's just a 2 hour drive and is a complete change of scenery from Phoenix. It offers a great test of the Tesla as well. You will love how easily the car passes the slower gas cars up the steep twisty inclines. It also gives you the chance to test out the Tesla SuperCharger network with a charger in Cordes Lakes (about half way to Flagstaff) and one in Flagstaff itself. These are free chargers that can fill the car in 30-45 minutes. Perfect excuse to grab a bite, take a bathroom break or just take a quick stroll to stretch the legs.
A huge part of any trip to Flagstaff is the drive through Sedona if you have the extra time. Hint: it's worth it!  Especially in the Model X, with the massive helicopter like windshield that allows you to see an unobstructed view of the colorful canyons. Driving through Oak Creek Canyon, especially in the Fall with the turning colors, is one of the prettiest drives in the world.
Need a place to stay in Flagstaff?
I just so happen to have 2 great Cabins that both have Tesla Chargers for your usage so you can experience what it's like to have one in your garage. Visit my Original Flagstaff Rental Cabin or the Mountain Meadows Cabin to check availability… I also have a selection of other cabins but they do not have Tesla Chargers on site.